Informative literature
We have compiled a number of publications regarding the fields of food safety, plant protection products or genetic engineering, which you can download or order. Furthermore, here you find the self-portrayal of the BVL: "Managing Risks – Protecting Consumers".
If you should not be able to find the information you require here, we can recommend the following web pages: Information service consumer protection, food and agriculture/Infodienst Verbraucherschutz, Ernährung und Landwirtschaft and was-wir-essen.de. These include a wide selection of brochures written specifically for interested consumers.


Brochure on health and the environment in Germany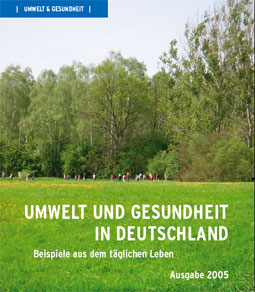 The Federal Office for Radiation Protection, the Federal Institute for Risk Assessment, the Robert Koch Institute, the Federal Environment Agency and the Federal Office for Consumer Protection and Food Safety have released a brochure (available only in German) together an the subjects of health and the environment in Germany containing everyday case studies.